9 March 2023
Jeremy - reconnecting with his roots
It's unusual to find someone who has lived on prison grounds, without being incarcerated.
Jeremy was just ten-years old when his family moved to what was then known as Waikeria Village after his dad found work there in the 1970s.
"It was a journey and an adventure, and I didn't expect to see some of the things I saw here. I learned very quickly that it was an environment of warmth," says Corrections Officer Jeremy.
Sitting within the confines of the prison, the village was where Prison Officer's families were housed.
"We had a rugby club, a tennis club ... we had a strong bond with a lot of the families here, it was a very tight knit community," says Jeremy.
For the 70 or so families that lived there, daily interactions with the prisoners became normal.
"They were wearing their bright orange overalls and they were looking after the grounds, the roads, looking after the rubbish collection."
"They were walking around willy-nilly so to speak, and as kids we just took it as part of our lives. There was never a worry in the world."
Jeremy believes it was growing up in that environment which gave him key skills for his current role as a trainer for Corrections Officers at Waikeria.
"Communication for me is a big element. I think if you can speak to someone, I think that you're halfway there."
Alongside the sports facilities, the village also had a school, post office, library, social club and community hall.
Fast forward five decades and that hall is one of the few buildings which remain at Waikeria.
"It's where I had my 21st. We held a lot of functions here, I remember going to my first disco here, I can still hear the songs, back then it was 'Stayin' Alive' [by BeeGees]."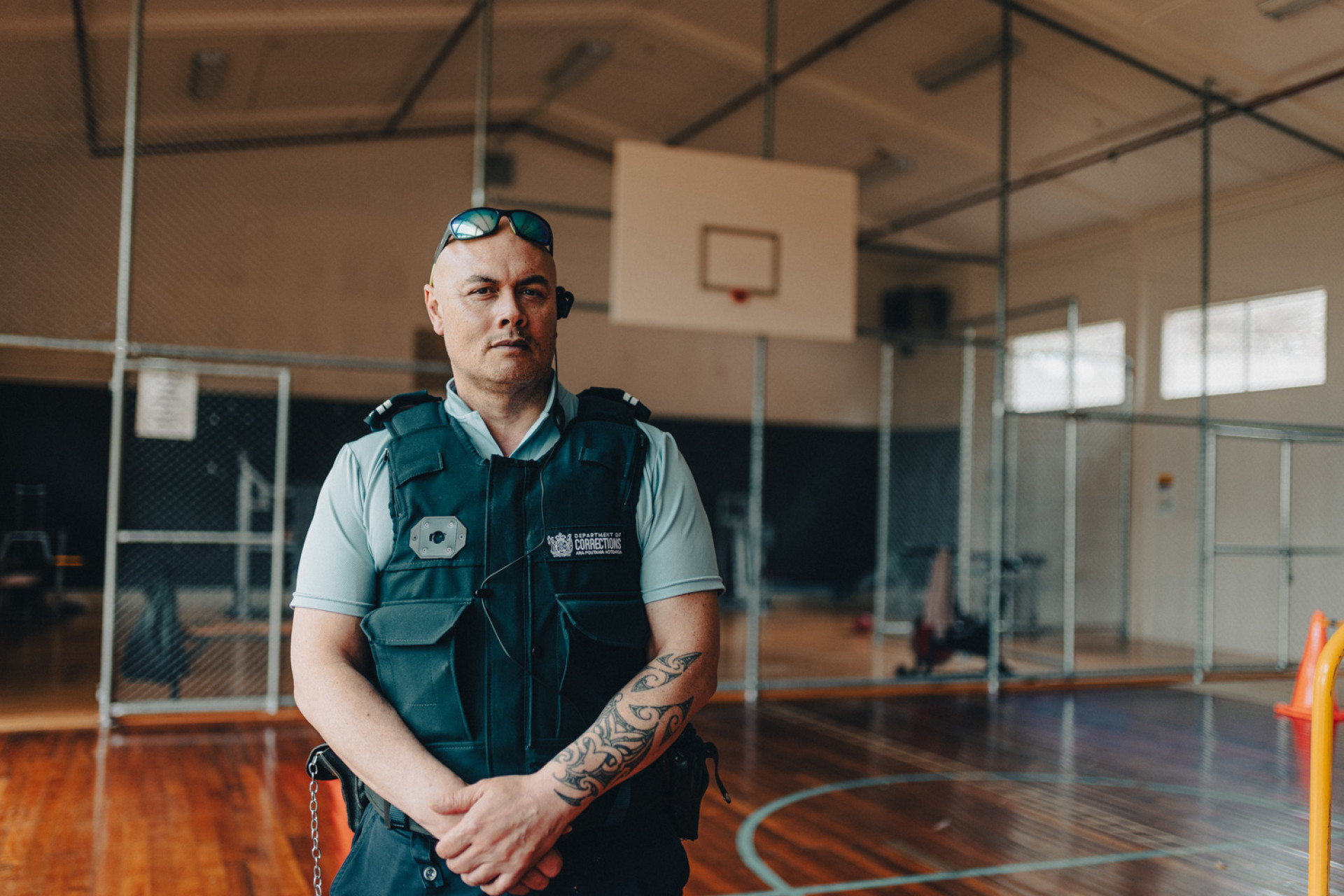 The community hall is now used as a fitness training facility for new Corrections Officers, and it's where Jeremy sits smiling as he says he never had any intention to follow in his father's footsteps.
"When I left for the UK, I thought that was it, I'm not coming back. But there were some forces at work which I suppose pulled me back here."
After spending 22 years as a police officer in London, he and his family moved back to New Zealand, with Jeremy joining Ara Poutama Aotearoa in 2018.
Jeremy spent his first few years working in Waikeria's maximum security jail before moving to Te Ao Marama, the Māori-focus unit.
"It was a pivotal moment for me."
This is where he says his eyes were opened to the possibility of creating real change.
"In the police my mindset was I arrest these guys, I send them to court, they get punished, they go to prison. For me, it was out of mind, out of sight. I didn't really care what happened after that. Coming back here and working in the prison service again, I had a similar sort of mentality, I'm just here to look after them."
"In Te Ao Marama I realized that what I was doing down there was making a difference. Getting these guys reintegrated, giving them the tools, letting them trace their whakapapa back to their families, having an aspirational goal when they leave prison. We're trying to motivate our men to do something rather than keep coming back into a prison like a revolving door."
More than 52% of New Zealand's prison population is Māori. And Jeremy is determined to bring that figure down.
"One of the things we do in Te Ao Marama is try and make those connections back, put them in touch with their family and their iwi, so they've got someone when they leave prison to talk to, to connect to."
Te Ao Marama uses the Hōkai Rangi strategy which focuses on wellbeing and healing, ensuring that the mana and dignity of Māori in prison is upheld.
"Whether it be unlocking a cell or de-escalating a prisoner… or whether we are giving kai to our men. We have that Hōkai Rangi lens over everything we do."
Being Māori himself, Jeremy is also using those same tools to rediscover his own connection with Tikanga Māori.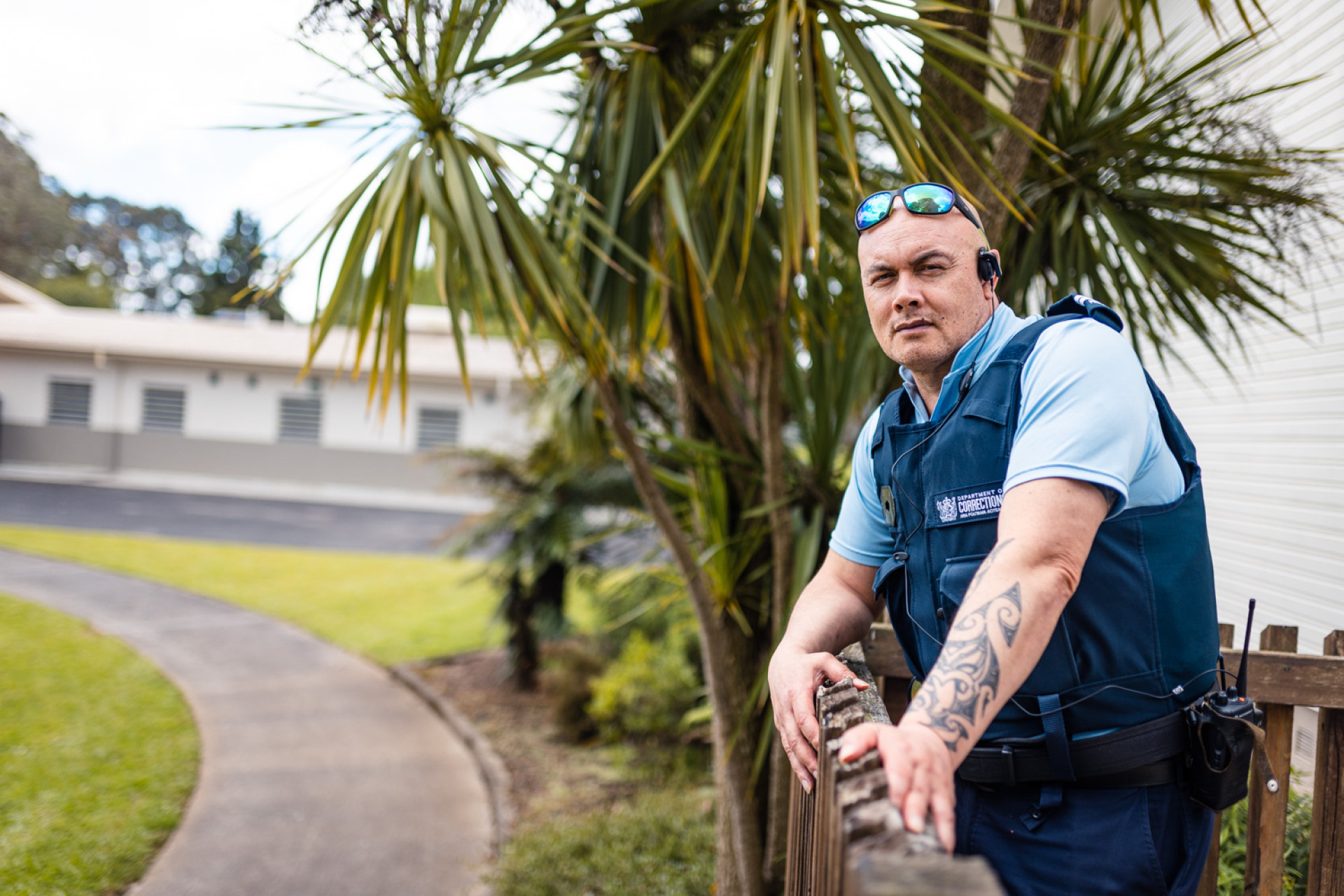 "I'm on my own personal journey here, and I just want to say that it's a pleasure working the Miro Unit and in Waikeria because I want to acknowledge all the people that have worked before me, I am carrying on the whakapapa of many officers who have passed."
Jeremy realises his approach to his job may not work for everyone in Waikeria but hopes some of his teachings can resonate with even just a handful of inmates.
"To make them a better person, to get a job in the community, then for me, that's gold.
"Last year I went into town, and I hear my name being shouted 'Matua, Matua Jeremy'. I look over and low and behold there's a guy that use to be in Te Ao Marama now working for the council."
"Those are the sort of things that bring you joy, seeing that you've actually achieved something."
Ready to make a move?
Start your journey - check out the a list of our current opportunities then apply online today!
More news stories
1 News visited the the Mothers with Babies unit at Auckland Region Women's Corrections Facility on Mothers' Day to see how these units are supporting mothers and their babies to…